The first Fathers Eve was in John's garage in 2012
The first Fathers Eve happened in a Saint Paul garage in 2012. As friends, like many Dads, we struggled to stay connected in our busy lives. Fathers Eve was our outlet where we talked about supporting our families and raising kids. Fathers Eve is about finding the right way to bring dads together to strengthen each other and talk about being dads. Based on how much interest we have seen from people in our community we think that Fathers all across the US will want to celebrate Father's Eve in the future.
2015: Fathers Eve becomes a thing
The 2015 event earned a lot of attention and traction for the new brand, appearing on several TV news segments and earning a large article in the Star Tribune. Led by a small team of dedicated guys, the event raised over $12k for dad-related charities and had approximately 120 in attendance in addition to reaching over 12,000 Facebook users in the short time it was promoted. The event was hosted at O'Gara's Bar & Grill in St. Paul and included great fun, competitive games, auctions, raffles and door prizes.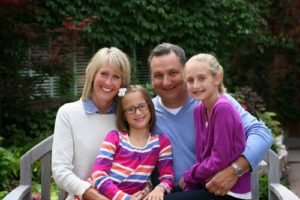 I'm John Francis, student of good fatherhood and the founding father of the first Fathers Eve. I'm a lucky guy and I love to talk – give me a call and let's share ideas!
612-868-0745
johnfrancismn@gmail.com