Fathers are an essential part of our lives. They can be serious or playful. They teach, protect, love, and raise us to be strong, courageous individuals who can conquer any challenge we face in our lives. They are the calm to our chaos and a light to guide us out of even the darkest tunnels. They deserve to be celebrated not just once a year, but every single day. If you're not sure of how to honor your dad this year, we have a solution.
Fathers Eve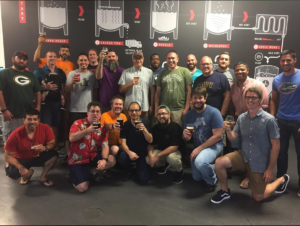 Fathers Eve is a worldwide event that celebrates dads everywhere the day before Father's Day. Founded by John Frances in 2012, it's a day dedicated to raising awareness and funds for organizations that support dads. The day provides fathers the opportunity for celebration and fellowship with each other sharing stories and advice about the roller coaster ride of fatherhood.
How it Began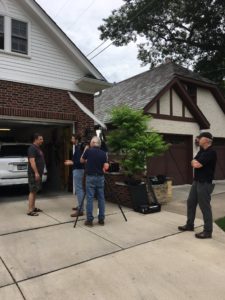 Fathers Eve started in 2012 when John invited a few friends to his garage in St. Paul Minnesota the night before Father's Day. John had no idea how big of a sensation that night would become. His invitation for a small get together for a night of beers and fun led to an extension for fathers everywhere. Since then, in 2017 Fathers Eve has been celebrated in 42 cities and three different countries and is still growing.
The first few years of John hosting the event caused its popularity to increase. Each year, word of Fathers Eve spread and more dads came together to support each other and celebrate the day before Father's Day.
The Thoughts Behind The Idea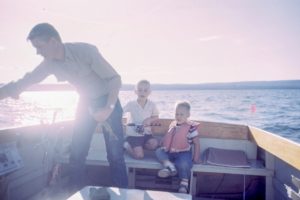 As fathers, it can be tough to stay in touch and make time for ourselves and things we love to do. It's easy with work and kids to let stuff like socialization and friendships get pushed to the bottom of the list. Fathers Eve was created to make one night that dads could hang out with new friends and old. The night lets them relax and enjoy the company of other dads. The event does not discriminate. It's open to fathers of all kinds: step-dads, gay dads, dads-to-be, and all other father figures. You work hard for your families and deserve a night to relax and celebrate.
Fathers Eve 2012
This year was the first Fathers Eve. John invited about 20 dads to his home for a small party with drinks and games to celebrate fatherhood. They connected and talked about the ups and downs of being fathers and husbands. They shared advice, laughed, and enjoyed themselves so much that they decided to do it again the next year.
Fathers Eve 2013
The tradition lived on the next year on the eve of Father's Day. They learned from the previous year what would make the celebration even better. The added some food, cigars, and games to recognize fatherhood and celebrate each other for all their hard work and commitment to raising children and families.
Fathers Eve 2014
During this year, John realized that word of Fathers Eve was spreading. Over 100 dads showed up to his St. Paul home to enjoy a car show, food, games, and fellowship. John was ecstatic that the event was reaching the ears of more people, but decided he better move the venue to somewhere more substantial.
Fathers Eve 2015
Fathers Eve 2015 was transferred to O'Gara's Bar and Grill in St. Paul Minnesota. The event this year gained a lot of attention after appearing on numerous television news segments. It even earned a spot in the Star Tribune. The event featured: food, drinks, raffles, door prizes, competitive games, and charity auctions. With about 120 men in attendance, the event raised over $10,000 for charities that support fathers, and reached thousands on Facebook.
Fathers Eve 2016 and 2017
The next two years, the event continued to grow in popularity. In 2017, the commemoration was celebrated in 42 cities and three countries. In just three years, it extended from a St. Paul garage get together to a sensational worldwide gathering of fathers who come together for celebration and fellowship and to support one another. John (and his friends who help lead the brand) hope that it will continue to grow to reach more people so that they can have more fun and raise more funds to help fathers in need of advocacy and support. So far, Fathers Eve has raised over $27,000, and the organizers hope those numbers will increase in 2018.
How They Raise Money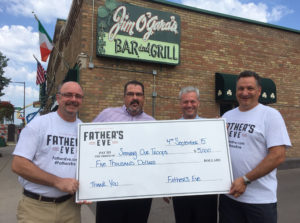 You might be wondering how a Fathers Eve celebration raises money for their cause. The revenue from tickets, games, food, drinks, auctions and other attractions at the celebrations produces funds that Fathers Eve donates to charities who are committed to providing dads with support and advocacy.
How Your Dad Can Celebrate
Give your dad the gift of celebration with a relaxing, fun night out with the guys this Father's Day. For 2018, there are currently 70+ events in different cities nationwide that your dad can attend. Find one near you and register him for an all-access ticket on June 16th.
Don't see one close to you? That's okay. You can start your own. Throw a large roof-shattering event or keep it small with just a few friends at home. There's no cost or commitment to you; celebrate how you want. There is a licensing agreement to protect the Fathers Eve trademark so contact us before you start planning your party.
A father's presence and contribution are critical to family structure. Fathers are our protectors and providers. They teach us about life and how to stay strong and maneuver the obstacles. They are every bit deserving of being recognized on Father's Day and every other day of the year for their hard work. If you're not sure how to honor your father this year, give him the gift of support and relaxation with tickets to a Fathers Eve event near you. Or, surprise him and host your own. Tell your friends about it and get them to attend or hold their own celebration. It's a night your dad doesn't want to miss. Celebrate your father and fathers everywhere at a Fathers Eve event this June 16th 8 p.m. central time.