Ensuring a strong relationship with your children is one of the most important ways to give them a positive foundation. At Father's Eve, we believe in the importance of fathers and the impact we have on our children's lives. Exploring the father-daughter relationship and the father and son bond is essential to understanding how we can connect with our kids and provide them with the practical and social tools they need to interact with an increasingly challenging world. Let's take a look at how we can develop and celebrate these special relationships.
Importance of Fathers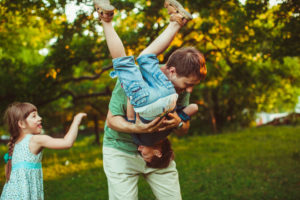 Dads are the cornerstone of family involvement, and it's time to talk about that more. In addition to the other roles you fulfill, you're a nurturer–crucial to the development and emotional upkeep of your family. There are lots of jokes out there: dads who work too much and don't see their kids; dads too focused on other things; dads who aren't smart enough to know their way around the kitchen. We know that's hogwash, and it's time to break down those awful stereotypes and build meaningful connections with our kids. The importance of fathers is real, and it's time to put that spirit into action.
Are you ready to establish a culture of love and acceptance in your family?
Father-Daughter Relationships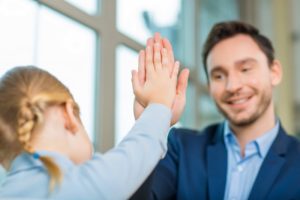 Girls and women start out as tough and resilient people. From their dads, they need affirmation, guidance, and assurance. They need to see a man who treats a woman with respect: who stands alongside girls and women instead of doing everything for them, empowering them in solidarity.
Often, we see father-daughter relationships in the context of father-daughter dances and formal events rather than fathers and daughters spending family moments and quality time together. Many girls like a mix of hobbies and activities seen as "for boys" and some seen as "for girls," and as a dad, you should be involved with them all! That can mean throwing a baseball or sewing some clothes.
Reinforce Her Intelligence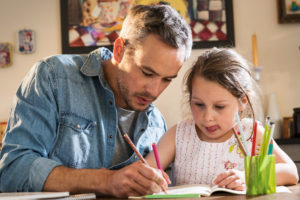 Self-esteem and self-confidence are both extremely important for girls. Their natural intelligence is vital to both! The world will tell your daughter that she isn't smart nor capable, and it's your job to ensure that despite what others say, she is. Celebrate not just her achievements, but how she got there–her methods, like problem-solving skills, asking questions, and more.
Empower Her Creativity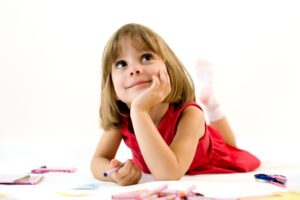 Your daughter's creativity is a wonderful platform for your father-daughter relationship. Follow her interests: what does she like to do? Is she ready to color, perform ballet or hip-hop, or maybe even become the next YouTube sensation? The world will tell her she has to be perfect and isn't. Show her that her art is worth celebrating.
Underscore Her Beauty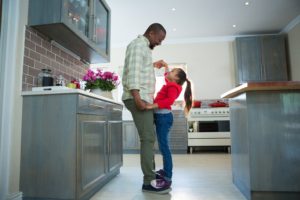 Your daughter is worthy of owning her own space and making her own choices. That's crucial to her empowerment as a person. The world will try to claim her choices, but you have the power to help her make her own decisions. Beyond telling her she's pretty, help her feel accepted. When she changes, recognize and love that: especially as she grows, don't force her to stay young. The world does enough of that. Support what she wants to do with her own look, because that's the true source of her beauty and power.
Father and Son Bond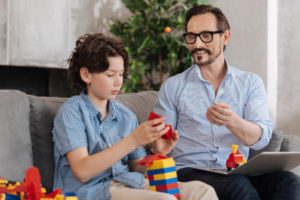 Dads and sons and the bond they share is a critical example of the importance of fathers in their kids' lives. The father and son bond involves more than the usual activities like fishing and baseball, though–it's all about making a connection.
While it's less socially acceptable for boys to like "girl stuff" than it is for girls to try things more often seen as boy appropriate, your encouragement and acceptance of your son's talents and interest can go a long way in opening conversations and fostering a sense of strength and caring in your relationship.
Demonstrate Emotional Acceptance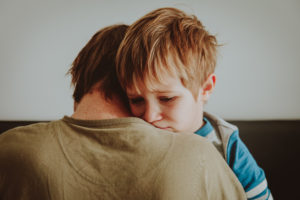 The world will tell your son that it's not okay to cry or express anger; that it's better to let it simmer and explode in harmful ways. Show him that it is okay to experience, process, and display emotions like joy, grief, and happiness. If you cry, in public or private, let him see. Young men need examples of fathers who can cope with their emotions and express them. Show him how.
Treat Others Kindly–Together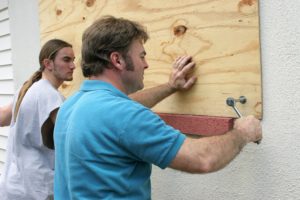 While girls learn about the importance of empathy and communication as a social necessity, the world leaves boys out of this equation. It's just as important for boys to understand empathy and to treat each other (and women) with kindness, equality, and respect. Show your son this behavior and participate in an activity that helps others.
Explore Masculinity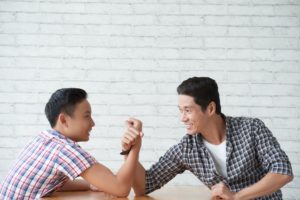 What does it mean to be a man? Being a man is so much more than an idealized, rugged stereotype. We are complex, multifaceted people who handle many roles in our lives–and "dad" is just one of the more rewarding ones. Especially with boys, it's important to show them that men are more than a rugged stereotype.
Additionally, modeling masculinity is important to your entire family. Teach your children how men are strong but not silent; healthy and helpful; commanding and caring.
All of these suggestions include opportunities for you to share your life with your children. If your daughter likes to color, spend some time on that–then show her how you like to work on your car. If your son likes playing video games, take him shopping with you when it's time for you to get fitted for a suit. Modeling behavior like that matters.
Dads are amazing. Your kids love and appreciate you, and it's vital to celebrate the connection we have with our kids. At Fathers Eve, we encourage you to take the time to appreciate those learning, growing, caring, and enthusiastic moments with your sons and daughters. They'll remember it through their lives.
Learn more about our mission at Fathers Eve and participate in an event near you. It's time to celebrate with your family!