For those of you who don't already know, June is Mens' Health Awareness Month! Yes, gentlemen, we have our very own month, now. High five!
The concept is straightforward. June awareness month allows many different groups to help bring to light some common issues about men's health as well as bring us all together to discuss them.
Mens' health is an essential part of two things for men, manhood, and fatherhood. To take care of the people that we love, we must first look after and maintain our health!
And don't forget, we are stronger together, so please, invite some friends to be a part of this extraordinary movement 
By clicking on the link, you can also view Federal, State, and Local proclamations supporting the movement.  Father's Eve – check us out.
Fathers Eve is an organization dedicated to helping fathers do what they do. It's vital to take fatherhood for what it is, a wonderful opportunity. An opportunity to create a life.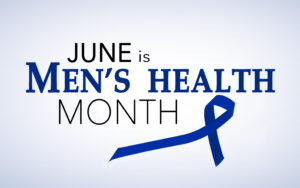 A chance to care for that life and nurture it, to guide it and teach it, and to love it, so that one day their child can go out into the world and do the same and ultimately, make a difference, a positive impact.
What is more beautiful than that opportunity? Fatherhood is something to cherish and to celebrate! And it all starts right here, with us! How incredible is that?
But first, we must make sure we are healthy. Thus, June Awareness Month.
Men's Health Month is recognized by the White House and is supported by a congressional health education program. The idea is to get men everywhere to celebrate June Awareness Month with screenings, health fairs, media appearances, health education, and outreach.
Outreach is reaching out to men everywhere and encouraging them to get involved!
Regular Checkups are Key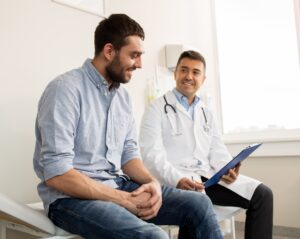 Many conditions afflict men all over the world that are both preventable and manageable if they are caught early. This is why it's crucial to see a doctor and have that regular checkup.
It is as vital to maintain your health when your healthy as it is to see the doc when you're feeling under the weather.
Statistics
Your doctor will help you stay healthy so that you can avoid diseases that are preventable and manage the ones that are not before they worsen. Statistics show that men schedule regular checkups with doctors far less than women.
Statistics also show that men are at a much higher risk of death in every age category. Typically, men die five years younger than women, and men lead nine out of ten top causes of death.
Men are also more likely not to have health insurance than women. Are we beginning to see a correlation here, gentlemen?
A significant category we must not forget about is our mental health. Having a healthy mind is imperative to have a healthy body. Statistics also show that men have a higher suicide rate than women.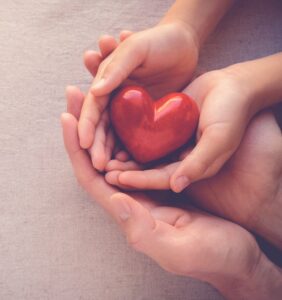 Top 10 Causes of Death for Men
Many diseases are both prominent among men as well as specific to men. It is essential to be familiar with these diseases so that we know what to avoid and what signs to look for so that they can be recognized.
Part of men's health month is promoting awareness of those diseases that we are most susceptible to having. Here are the top ten causes of death for men:
Heart disease

Cancer

Chronic lower respiratory disease

Accidents (take note of this)

Stroke

Alzheimer's Disease

Diabetes

Influenza and Pneumonia

Kidney disease

Suicide ( take note of this as well)
Be Aware and Be Careful!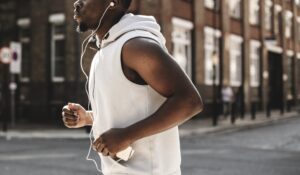 Notice that the two leading causes of death listed with a parenthesis next to them are not diseases. Diseases are not the only thing that kills many men! As mentioned above, men are at a higher risk of suicide than women.
So, remember, we need to be aware of our mental health as well. But here is a staggering number. Ninety-two percent of all fatal injuries that happen in the workplace happen to men.
Aside from mental health, this is another area in which awareness needs to be raised. Many men tend to have dangerous jobs or tend to work in a place that is less safe than other jobs.
It is essential to stress the emphasis on workplace safety for all men.
Whether it be making the workplace safer if at all possible or supporting awareness of the necessary safety precautions or equipment in workplaces that cannot be made safer, this is critical.
Guys, we need to be aware of our surroundings and always make the right choices for our well being so that we can be there for those who love us and depend on us.
Jump Right In
When it comes to fatherhood, our health is nothing if not essential. Fatherhood is a team sport. It is very important for us to get together and support one another in one of the most important things there is.
That's why Fathers Eve is inviting you to jump right into Men's Health Awareness Month.
Call your friends, send them the links and post on social media. We need to get Everyone involved in this! You can learn about local events on men's health awareness by clicking here and learning more.
There are events all over the country. Find out which ones will be going on close to you.
Fathers Eve is working to spread the word about men's health awareness because men's health is significant to every father as well as every father's child.
As fathers, it is essential for us to look after ourselves and our well being so that we can continue to be a role model and positive factor in our children's lives for many years to come.
Learn how Father's Eve can support and assist you at their website https://fatherseve.com/