FATHERS EVE® 2018 EVENT:
Boston, MA, USA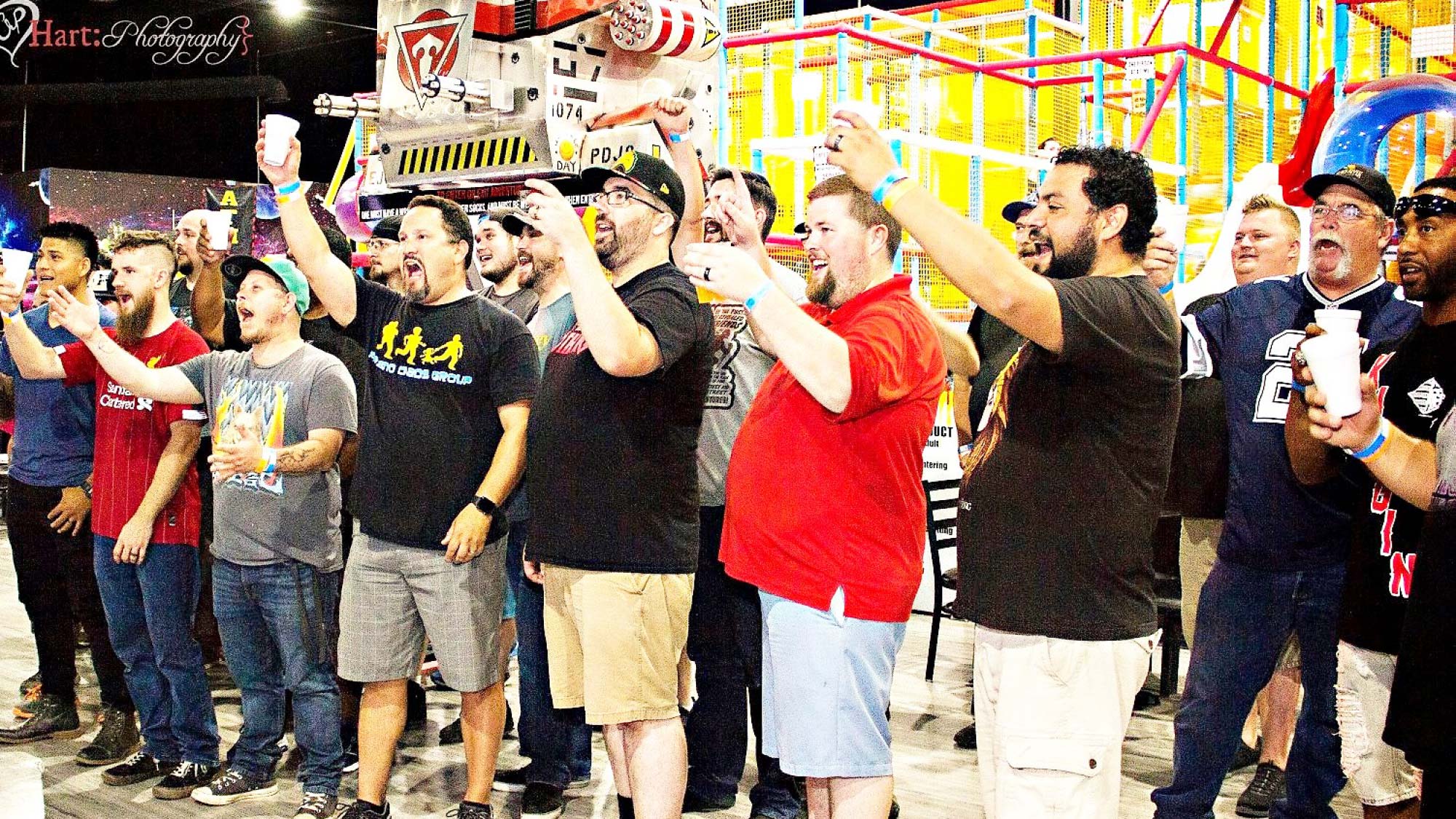 GET READY TO RAISE THE ROOF ON FATHERS EVE!
Fathers Eve is a new way to connect with other Dads while doing some good in the local community. Join us for a night of good company. A Guys Night Out!
Saturday, June 16, 2018

6:30 PM – 10:00 PM (EDT)

Tasty Burger, Boston MA
REGISTRATION
This will be the FULL ACCESS event ticket.
Fatherhood is a team sport. This year, Dads in the Boston area are again celebrating fatherhood together by connecting, laughing and sharing stories the night before Father's Day. 

With your registration for Fathers Eve, you'll enjoy:
In Boston, we're hosting a fun charity event – a Texas Hold 'Em Poker Night. Poker sharks and novices alike will gather for poker, pool, stories, food, and laughs. Top three poker players from each table will receive a non-monetary prize!
Never been to a Boston Dads Event? We look forward to meeting you. All dads are welcome.
Registration Fee: NOW WAIVED it's a FREE EVENT !!
All fundraising proceeds will go to The Fatherhood Project (http://thefatherhoodproject.org).
Top three poker players will receive a non-monetary prize.

Please also sign up here  
https://www.meetup.com/BostonDadsGroup/events/249758104/
Location: Tasty Burger , 40 John F. Kennedy St

JOIN US for the 8 PM "Toast to the DADS" count-down and celebration!
Like, share & follow @FathersEve and @BostonDadGroup (Facebook, Instagram, Twitter & YouTube) #FathersEve
JOIN US for the 8 pm countdown and toast – Celebrating Fatherhood! … and much more! It is a fun time, low-key and easy!
Don't forget to SHARE this event with your friends, use #FathersEve and post your photos @FathersEve.
Tasty Burger
40 John F. Kennedy St
Boston, MA