The world has plenty of mom groups, mom's night outs, and La Leche League meet-ups. Moms from every walk of life enjoy waving their mom flags and exercising their mother-loving rights to get together, let loose, and have some fun. And honestly, us dads sure could learn from them.  It's so vitally important to not just get together and learn from each other, but also to celebrate being dads. 
The truth is, dads shouldn't need a reason to get together. When you want to relax and have fun with your fellow dad friends, you don't need a lot of fuss. Just text your best friends and pick an activity from this list of fun ways for dads to get together, and go. Just remember, do it in the Fathers Eve style and just have fun!
Bikes and Beer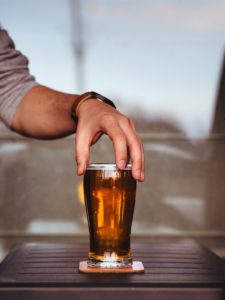 Yes, you heard that right. Bikes and Beer tours are popping up in places like Oregon, California, North Carolina, and Colorado, and the satisfying combination of biking and beer-ing is a must try. There are a few different types of bike and beer tours to choose from. Look in your area and share what you find!
The Brew Bike
Picture this: You climb aboard a multi-person, pedal-powered vehicle. It's half bike, half floating pub. No, you can't drink on the pubcycle (you'd get a DUI), but you can pedal from pub to pub on a pre-planned route, drinking a beer at every stop. For many dads, this is heaven on wheels.
The Scenic Cycle Tour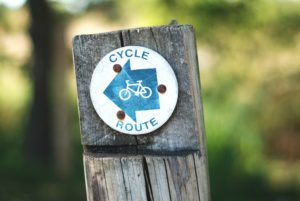 You can also go super hardcore and make it a dad weekend by joining your best friends on a days-long bike and beer tour. Hop on your own trusty steed –  er, cycle, and let a tour guide lead you on a scenic adventure, stopping to enjoy award-winning and historic breweries along the way. Epic.
Old School Arcade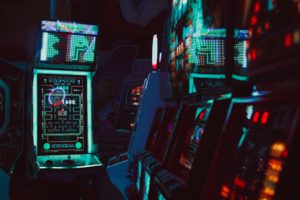 Stranger Things brought back all the nostalgia of 1980s era arcades. If watching Mike and Lucas battling it out on Dragon's Lair makes you ache to have a controller in your hand and a pocket full of quarters, never fear. Arcades still exist, and odds are, your guy friends will jump at the chance to join you. While your pocket of change won't get you as far today as it might have in the 80s, many arcades still have reasonable rates, with most games costing .50 to $1.00 per play. And with offerings from the traditional Pac Man and Mario Bros. to more modern games such as the strategic, multi-player Killer Queen, there's something for every man. Mortal Kombat, anyone?
Charter Boat Tour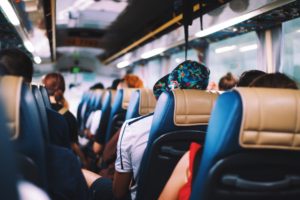 If you live near a large body of water, Dad, this one is for you. While this may be a pricier option, it is sure to be an adventure you and your buds won't soon forget. Climb aboard a guided fishing boat and spend anywhere from two hours to an entire day watching whales and other sea life, but more importantly, fishing. Depending on the tour, you might even try crabbing or snorkeling. Your captain will be licensed, experienced, and knowledgeable about all things maritime. And you don't necessarily have to live by the ocean – there are charter boats that tour lakes, too.  
This adventure requires a bit of pre-planning as you'll need to secure the necessary fishing licenses, but the relaxing whip of the waves and the splash salty sea air will be well worth it. And you might even return home with the catch of the day for dinner.
Hiking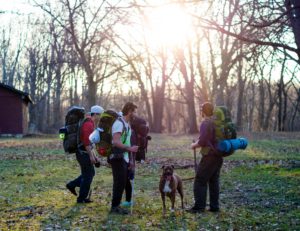 Hiking with friends is the perfect mix of exercise and male bonding. Even better, it's free, and you can do it anywhere. Odds are, at least one of your man friends knows a great hike or two in your area. If you're looking for an unexplored adventure, a quick Google search of "hikes near me" will supply you with all the leads you need to set out into the wild blue yonder. If nothing else, going on a hike gives you an excuse to buy that Camelbak you've always wanted but have never had an excuse to buy.
Escape Rooms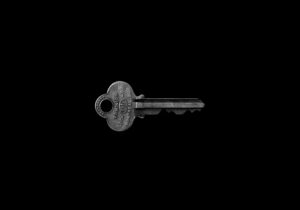 A mad scientist from Mars has concocted an elixir to destroy all of mankind. Because you discovered his scheme, his evil hitmen have captured you and your co-workers and locked you in a cell. You have one hour to gather enough clues to set yourself and your comrades free in time to stop the mad scientist and his diabolical plan to end the earth.The clock starts now.
Escape rooms are a new and fully immersive puzzle experience where you and your friends are in charge of setting the course and determining the outcome. Choose your own adventure from a variety of scenarios and difficulty levels. You will be put to the test in skill, teamwork, and problem-solving as your team cracks complicated puzzles, decrypts secret messages, and unlocks mechanisms in your race to collect all the clues. The object of this interactive experience is in the name – escape the room to win the game, all while fighting against a ticking clock. Talk about an adrenaline rush. And, because not everyone who plays escapes, winners get bragging rights.
Fathers Eve Events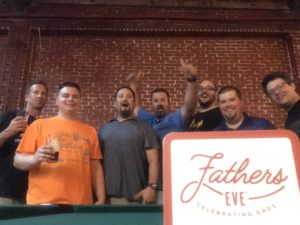 It's kind of like Christmas Eve, but it doesn't involve staying up late wrapping presents and waking up at 5 am to the sounds of squealing and loud stomping down the halls. Fathers Eve happens the night before Father's Day, or any day of the year, really: It is exclusively a celebration of all things Dad. Not only that, but Fathers Eve events raise money for non-profit agencies that help dads succeed. Find a Fathers Eve event near you or host your own.
Dads, you work hard for your family at work and at home – it's a 24/7 job. You have earned the right to have a little downtime. Grab your friends and set off on an adventure. Your family will thank you for the positive, refreshed dad who returns.