FATHERS EVE® 2018 EVENT:
Chicago, IL, USA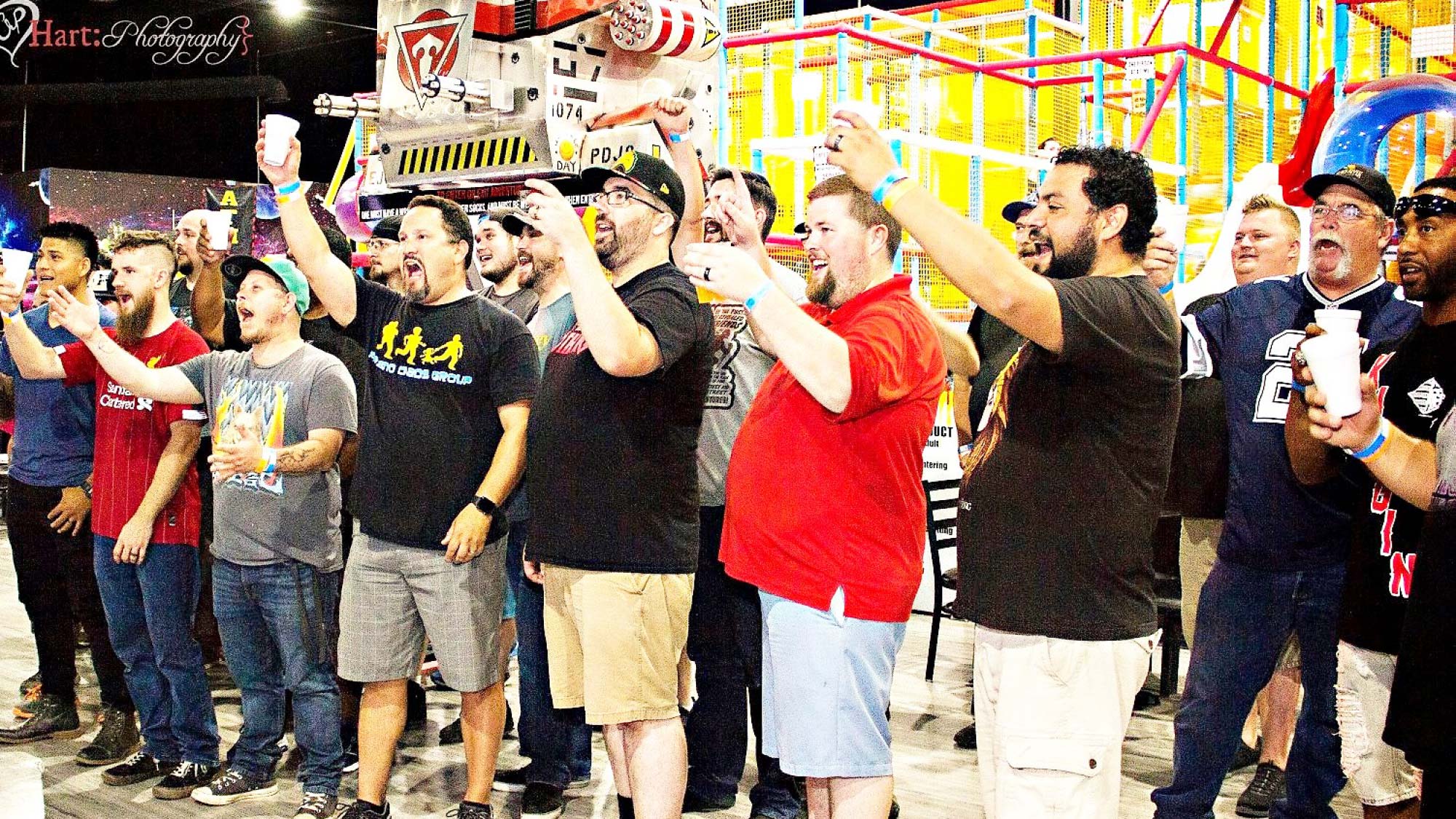 GET READY TO RAISE THE ROOF ON FATHERS EVE!
Fathers Eve is a new way to connect with other Dads while doing some good in the local community. Join us for a night of good company. A Guys Night Out!
Saturday, June 16, 2018

7:00 PM – 10:00 PM

O'Hare Paintball Park, Chicago IL
REGISTRATION
This will be the FULL ACCESS event ticket.
FATHERHOOD IS A TEAM SPORT. 
JOIN OUR CHICAGO DADS GROUP FOR OUR 3RD ANNUAL FATHERS EVE DADS NIGHT OUT!  
With your ticket purchase to Fathers Eve, you'll enjoy:
This year we are going to play some indoor paintball together and then go out for drinks at a nearby establishment afterwards.
$35/person, 250 paintballs (approx 45 minutes of play) includes basic equipment rental and 2-hours of private field time for our group.
If you would like to bring along your teenage kids to play on your team or against you, please feel free to do that or just come alone.
Plenty of free parking onsite or just 6 minute walk from the Arlington Park Metra Rail station. Location information: www.oharepb.comBe sure to also register on our MEETUP event page: https://www.meetup.com/ChicagoDadsGroup/
JOIN US for the 8 PM "Toast to the DADS" count-down and 
celebration, use #FathersEve for photo posting!

Even a 

BRITAX

 stroller giveaway. Yes! 

 
Don't forget to SHARE this event with your friends and "bring your dads"!
Remember to like, share & follow us on social media @FathersEve (Facebook, Instagram, Twitter & YouTube)
WE ARE SUPPORTING
LOCAL CHARITY:
JOIN US for the 8 pm countdown and toast – Celebrating Fatherhood! … and much more! It is a fun time, low-key and easy!
Don't forget to SHARE this event with your friends, use #FathersEve and post your photos @FathersEve.
O'Hare Paintball Park

Chicago, IL