FATHERS EVE® 2019 EVENT:
Oakdale, MN, USA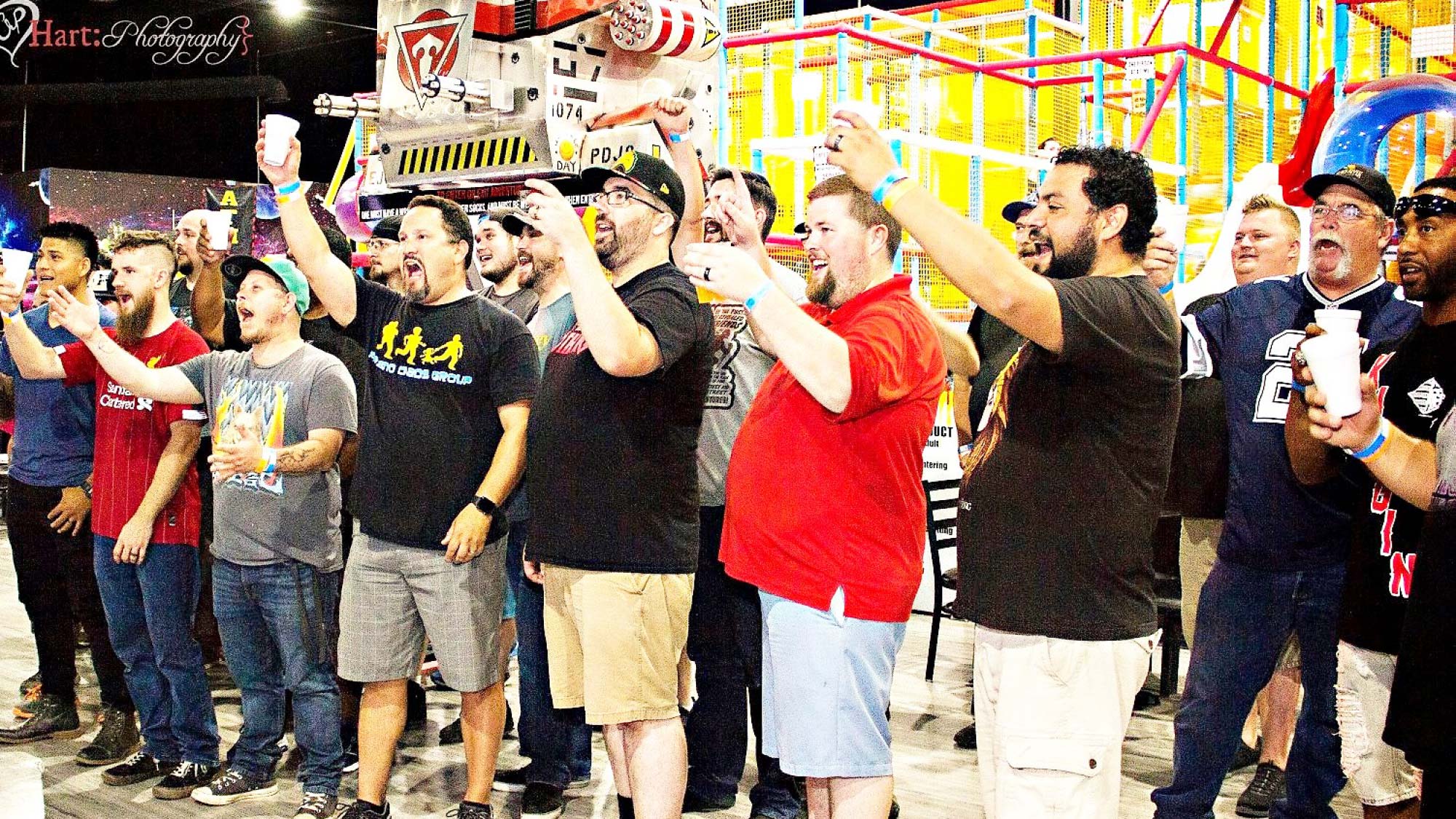 GET READY TO RAISE THE ROOF ON FATHERS EVE!
Fathers Eve is a new way to connect with other Dads while doing some good in the local community. Join us for a night of good company. A Guys Night Out!
Dads in the Twin Cities are again celebrating fatherhood together by connecting, laughing and sharing stories at FATHERS EVE 2019.
BIG THRILL FACTORY
in Oakdale MN (east metro) for grown-up fun.
$20 advance purchase online ticket below ($25 at the door),
INCLUDES: Food from 6:30 to 8:30, and first beverage, one raffle ticket, endless mini-golf, mini-bowling, bags games…
and more FUN!
Axe throwing tournament
will have additional
on-site $20 registration fee
for competitors (3 practice throws, 5 scoring throws) must play qualifying round.
Then after 8 pm Toast, qualifiers play bracketed tournament
CASH PRIZES!!:
First Place $400
Second Place $200
Third Place $100
Additional Charity Raffle tickets available for $5 on site,
drawings through the evening, must be present to win raffle items.
Beer and other beverages and food available for purchase onsite.
Fathers Eve 2019 t-shirts for sale $20 at the event, limited quantities!
JOIN US for the 8 pm  new-years-like countdown and toast
Celebrating Fatherhood!
… and much more! It is a fun time, low-key and easy!
Big Thrill Factory
 Located in Bergen Plaza
Address: 7053 10th St N, Oakdale, MN 55128
Phone: (651) 236-8260
Fathers Eve 2019
is supported by these great brands
(click the logos to learn more)
JOIN US for the 8 pm countdown and toast – Celebrating Fatherhood! … and much more! It is a fun time, low-key and easy!
Don't forget to SHARE this event with your friends, use #FathersEve and post your photos @FathersEve.
Big Thrill Factory
7053 10th St N
Oakdale, MN 55128